AR Brings Brand Bonding to Bottles, Builders & Battles
The convergence of AI computer vision, image recognition, deep-learning and smart processing, along with the Internet's ubiquitous connectivity is creating a new form of engaging, participatory, consumer commercial communications. Augmented reality permits the knitting of brand iconography, characters, animations, video and other elements into a real world information enhanced audio-visual image-scape; where real-time data, text, directions, and more can be presented onto a field-of-view, with enhancing sound, and touch sensing!
Recently cell phone camera-based AR has seen a remarkable rise in development and marketing activity. Among the most popular are the furniture placement apps used by Ikea, Houze, and other home product retailers, but a number of other AR applications are finding their way to stores and devices near you.
Living Wine Labels
Treasury Wine Estates portfolio of AR enhanced products drive consumer engagement and global growth of its brands. The effort began with 19 Crimes Wine offering animated, first person stories of British prisoners sent to Australia instead of the gallows. AR interactions now exist for Lindeman's Gentleman's Collection, Beringer Brothers, the Walking Dead and Chateau St. Jean wines.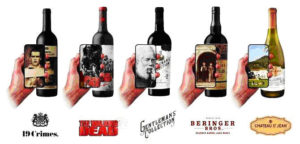 Lowe's Innovation Lab
Lowe Vision app enables customers to easily measure any room in their home with the touch of a finger, and style it with virtual #D inserted virtual products. In-store AR navigation is currently piloting in two locations, and the company has a Holoroom piloted in San Francisco stores where users can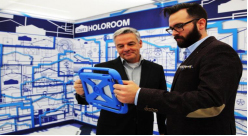 Find the Force Scavenger Hunt
Retail stand-up merchandising displays placed throughout The Disney Store and other participating stores, allowed fans to be immersed in a coin collecting, picture taking, video sharing, and social media sharing, with fifteen The Last Jedi story characters. See more character photos at, https://www.starwars.com/
news/we-went-on-a-find-the-force-scavenger-hunt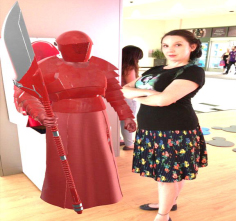 Porche Mission E Electric Car
Porche, along with Google has developed an augmented reality app for the Mission E electric car that will be in market by the end of the decade. The app allows the user to see different views of the car's concept study, place a virtual car in a room, color change the body, view aerodynamics animations, see X-ray views of battery and other technology, and take and interactive virtual test drive.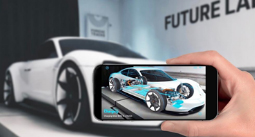 WHAT AR BEAMS FOR YOUR BRAND
Augmented reality gives brands the best ever opportunity for bringing a product story to dimensionally animated life. It requires new assets operating on a smart phone app or other delivery platform, with the cost to code depending on the intention, objective, audience, and degree of effort. A custom project can be like shooting a TV commercial, or building a website, with investment often directly proportional to features, distribution and timetable. A basic features app with a simple interface starts at about $25,000. Adding capabilities grows complexity. Estimating $10,000 per application element is a good budgeting guideline, but doesn't necessarily account for integration, customization and testing, which can certainly add to development time and the budget. And don't forget to add in funding for communications to promote your project and any distribution costs that might be incurred.
PROMOSTER ARcade A Turnkey Solution for AR Brand Messaging
ARcade titles offer customizable theme installations on interactive poster zines with animated iconography, dynamic video, and downloadable content, with discounts, contests and sampling opportunities.
ScanSpot – sponsored, topical content highlighted with feature advertising area.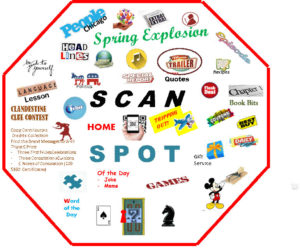 Logo Outpost – offers an annual, updatable brand icon on an interactive, public space cyber collection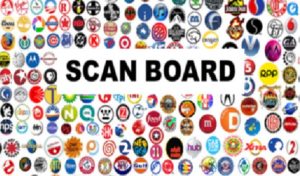 Him – Content for Men on the move. What he needs to know when he's on the go! Interactive AR transit display mag.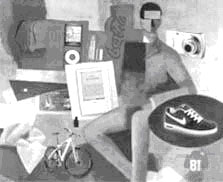 Questions Call Joe: 201 978-5317, [email protected]
Promoster… the print that you do!